About Us
What We Do
Help Homeless Inc is a non-profit that aims to alleviate the hardships many homeless shelters face. By crowdfunding funds through innovative methods we are able to buy needed supplies to provide for their residents. HH Inc's chapters choose a number of shelters throughout the nation that will be sponsored for a 4 months period. During these 4 months our chapters throughout the nation will help in fundraising and hosting events to raise money towards one of the shelters assigned to them. At the end of the 4 month period all shelters will use the fundraised money to buy and donate the supplies for their assigned shelter.
Our Journey
About a year ago, our team was motivated to start this initiative after we saw the number of homeless people on 7th Avenue alone. This forced us to start researching about the homeless and homeless shelters in NYC. We were shocked by the numbers and wanted to do something to help out.

Recently, due to the novel Corona-virus pandemic, the less fortunate have been highly susceptible to catching this deadly virus. We decided to launch Help Homeless Long Island so we can provide supplies for homeless shelters that have been trying to take care of the homeless.
Our Goal
During the current situation it is hard for many homeless shelters to purchase key goods due the very demand and low supply. Here at Help Homeless LI we will be donating different kinds of goods to homeless shelters so they can operate throughout these difficult conditions.

We will be donating goods like toothbrushes, toothpaste, socks, soaps, water.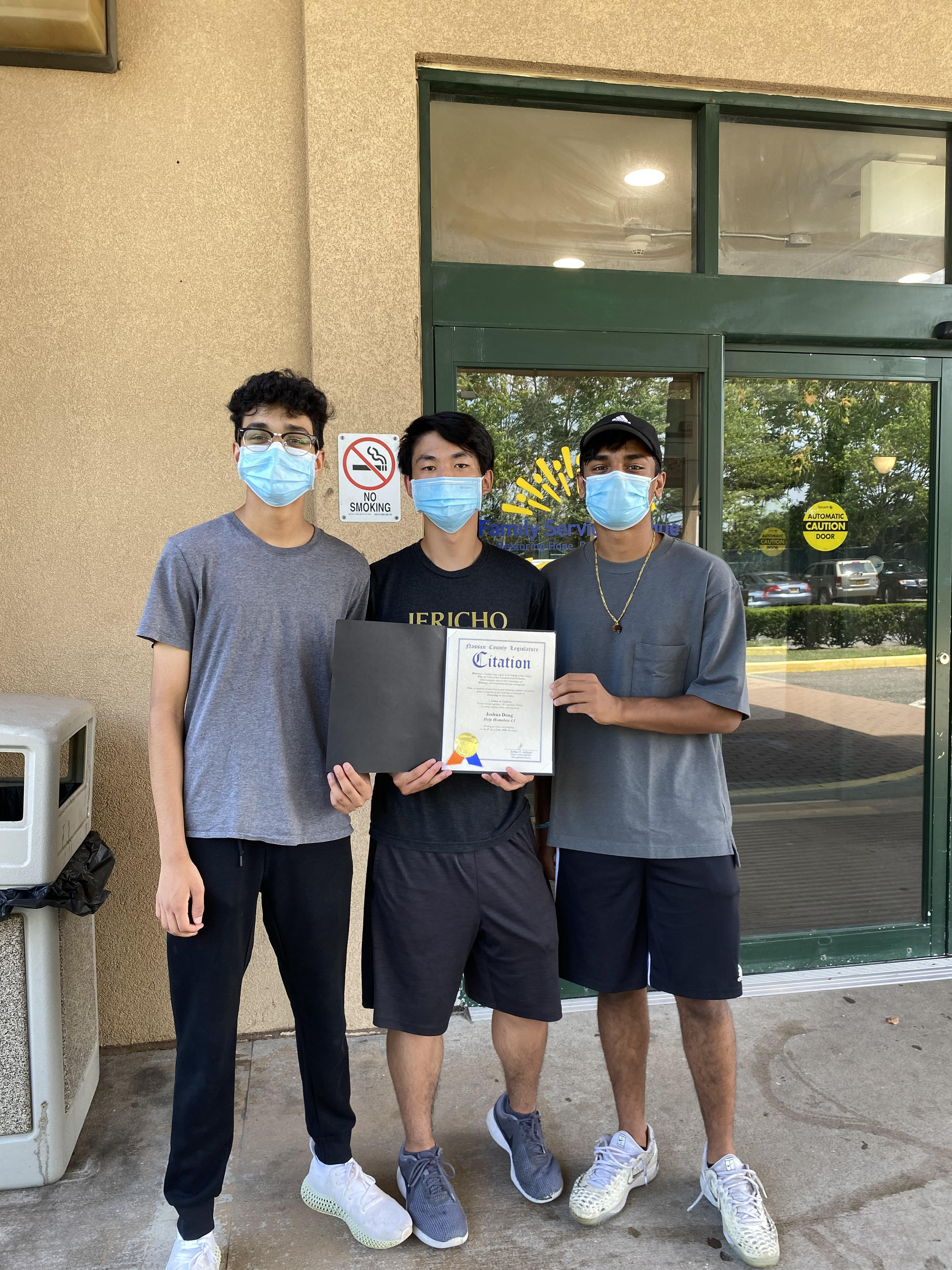 Missions
What HHLI is focused on
Support homeless shelters throughout the nation
Spread awareness about the issue of homeless
Inform people on how they can help
Connecting shelters throughout the nation with HH Inc
Bring together communities under a common cause
Shelter of the Month
Nassau Haven provides emergency shelter and short-term housing with 12 co-ed beds to runaway and homeless youth in Nassau County. Since 1982, Nassau Haven has helped young adults aged 10-20 seeking shelter by providing a community and a home environment. Many other services are also provided such as assistance with resolving family conflict or establishing long-term housing for the future.
Partners
Organizations partnered with Help Homeless Inc